YOUR PARTNER FOR TODAY AND TOMORROW.
About Menke Trucking
Menke is all about caring for our customers, staff & drivers like they are family by providing excellence in service, support, and a stable work environment.
Goal. Grow. Give.
Our Story
Goal
Menke Trucking was founded in 2007 with just one truck, one driver, and one big dream. They hauled stone and aggregate material for a local quarry, but they didn't stop there! Over the next few years, additional units were purchased and the ball was rolling. By 2010 Menke Trucking began the transition from local dump trucking to over the road trucking.
Grow
By 2012 Menke acquired the site of our current terminal in Leavenworth, IN. In each of the following years we have made additions and improvements to the terminal. Our growing fleet is currently made up of over 50 trucks and 90 trailers. We steadily add new equipment, more trucks and new drivers to our team.
Give
We are motivated to keep dreaming, setting goals and growing so that we can give back to our community, our drivers, and their families. The principles of generosity and giving back are a core part of who we are. No matter how large Menke grows, you can count on one thing. We will always be family oriented and take care of our drivers and their families first.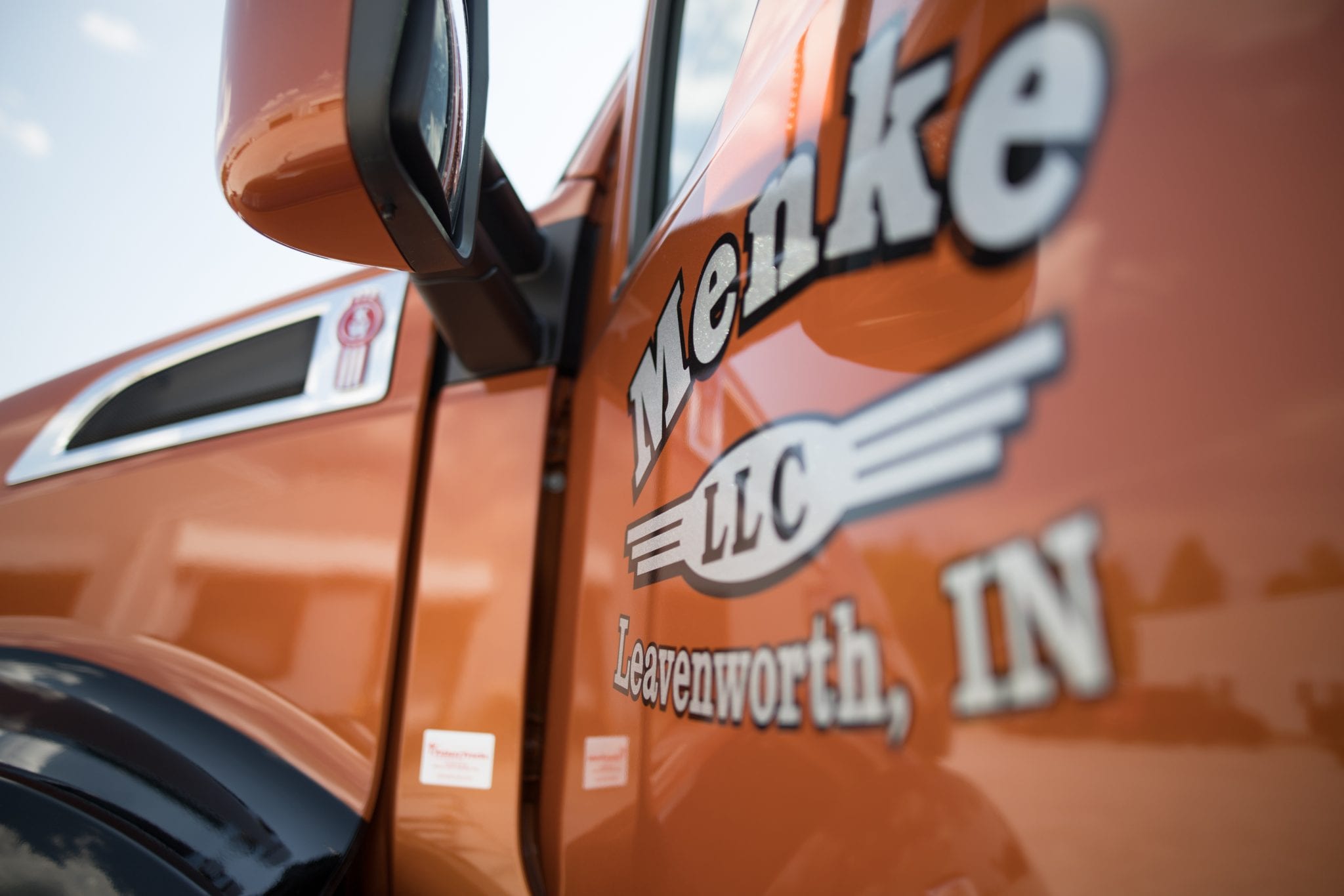 I personally talk with the Owner of this Company. And He talks to You like A Man . NO SUGAR COATING NO BS. Gave me a Truck and told me to go to Work and I Have Happy Ever Since . Best in the Business Hands Down. I Rather a Man Be Straight Forward Wirh Me Than BS . That's Not What this Company is About Great Job And Pay
Michael Ball
02:03 15 Jul 23
Only the VERY best! The best office personnel the best support staff the best drivers and the best equipment
Don Cronic
19:33 04 Jul 23
Seems like a great outfit.
Shane Corbett
20:46 03 Apr 23
Great family oriented company great freight and great service new trucks and lots of miles
Jonathan Millhouse
01:08 08 Mar 23
I only saw their yard from the entrance ramp to 64E but they have nice Kenworths.
Kevin Johnson
07:04 20 Jul 22
Things didn't go as planned between us but Mr menke is a good person and a heck of a company owner. I enjoyed my time there! The right time and place and no covid this would have been a career move.
Philip Erickson
20:58 07 Jul 22
Menke trucking is an outstanding company that does what they say they will do. Much respect.
Chad Richardson
22:33 14 Apr 22
Friendly people. I needed cross dock to even out the weight in my trailer. They are two blocks distance from a CAT Scale. They did a fantastic job and offer other services as well. Happy to have met them. Looking forward to seeing them again if in need again.
Steven "Squiggy" Kaufmann
18:10 30 Aug 21
Just got here people are very friendly
Brian Slavin
13:29 12 Feb 21
Nice people to work for good equipment looking for drivers and a dispatcher
Wesley Purkey
01:42 03 Dec 20
I've been with this company for 5 years now. Good company to drive for. Lots of miles. No down time. Great up to date trucks that actually run like there supposed to. No overnight running. Restarts on the weekends. I Absolutely enjoy the truck I'm driving. This companies truck are a priority at the repair shop down the road. In and out and gone. Very few down falls as there is always a couple but far far less than the other company I have worked for.
Michael Robertson
01:33 02 Oct 20
Been here over 2 yrs great equipment great pay and great dispatchers
chris kieffer
10:36 02 Aug 20
Great people, and the miles here are stellar, couldn't be happier.
Tyler Montgomery
17:57 16 Jul 20
I was just walking by. But I will say the trucks are very nice looking and a property is very nice looking.
Jack Gemmer
19:16 02 Jul 20
Love this job awesome trucks
Christopher Maupin
07:26 16 Nov 19
I called them about a driving job and I found out something really awesome from the safety director, this Friday all drivers in the area of Leavenworth Indiana are invited to stop by their terminal for free food and snacks, even if you don't work there, all drivers from any company any where are welcome to come. It's so nice to know that there are companies and people like them that care about drivers. I'm a Christian and even if I don't ever work for them I hope God Jesus Christ will always bless this company and the owner and employees I love you Menke trucking
Jesus Christ Follower
17:58 11 Sep 19
mike morrison
19:40 07 Aug 19
#1 TRUCKING company out there hands down
Erik McGuire
16:50 14 Sep 18
Service. Support. Stability.
Meet The Team
At Menke Trucking we have an experienced team here to assist you. Our Customer Managers and Dispatchers are experienced, knowledgeable and friendly with many years of experience in the transportation industry. Our drivers are well trained, professional, and held to the highest standards. We believe our team is what really sets us apart!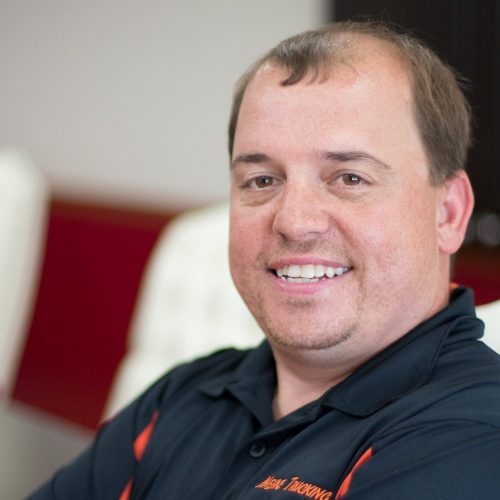 He isn't your usual CEO or typical company owner. Just a few short years ago, Craig had a dream and acted on it. With the support & help of his wife, Brinney and their three kids, he started Menke trucking with just one truck and one driver. Always dreaming and with a vision to make trucker's lives better, he built a team that supports each other and makes the Menke team strong. Most CEOs and business owners lead from afar, just dropping in when they are called on to do so. Not Craig. As involved as he has ever been, Craig is there meeting with the staff and drivers and making sure that everyone is taken care of like family.
As a driven person, he has goals and is proud of how far Menke Trucking has come. He is motivated by where they are headed, and enjoys the challenges he deals with day to day. His goal is to make drivers lives better by continuing their strong and steady growth and to continue to offer their drivers the best equipment, best benefits package and compensation possible in the industry, with the flexibility to have more time with their own families. He is a strong supporter of family & community and you can find him and his family involved in events cheering on the Menke fleet's kids or even coaching throughout the week.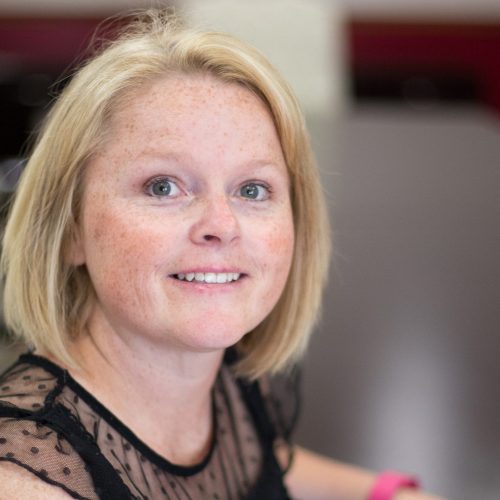 Family is one of the keys to Menke's success and the family atmosphere is one thing that makes working with Menke such a wonderful experience. Brinney, Craig's wife and better half, studied business at Indiana University Southeast, but had no idea that her experience there would one day be put to use alongside her husband at their own company. Brinney runs the billing and payroll at Menke. She and Craig have 3 awesome kids and they are very involved in their community, supporting the families of the drivers for Menke, cheering on the Menke fleet's kids in sports & getting to know their families.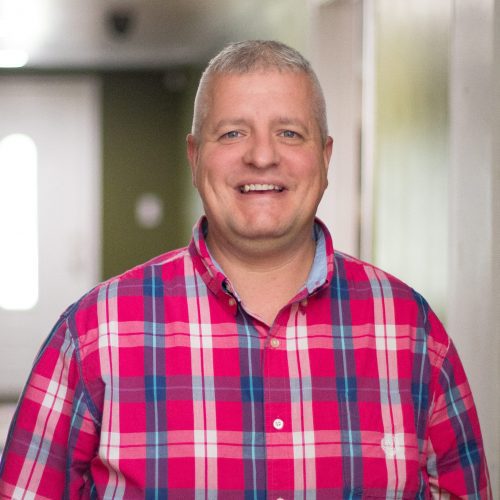 Jared Pearson just started with Menke Trucking in August 2019, but brings 20 years of Transportation Logistics with him. He spent the last 16 years at his previous employer as operations manager where customer service and making drivers successful was a priority for him. He believes when these two things happen, the company follows suite. He is excited to join the team, and get back to get back the feeling of working for a family owned and oriented company that Craig has built Menke Trucking to be known for. Where you're a name and not a number.
With his two girls being competition gymnasts and his son in football and wrestling, he and his wife stays busy when not putting in the daily grind at work.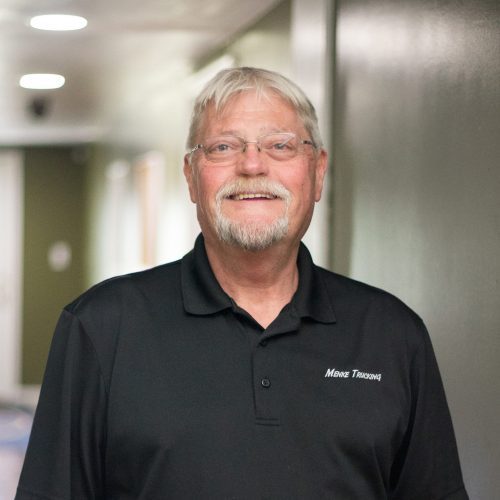 Dennis runs a tight ship, more like a pirate ship. You know, there's a little bit of cussing and a little bit of drinking and maybe a little bit of mutiny…. No we're kidding! Dennis does run a tight ship, in the best of ways. Menke thrives thanks in part to his vast number of years working in the Transportation Industry. His job involves being connected with everyone of the staff and drivers in the Menke fleet. He knows the people and loves them well. He can tell you where any truck is and where it's headed at any given time. In his off time, Dennis has been known to cook up a storm when company is coming. He loves good food and sharing it with good friends. Throw in spending summer days on the lake, listening to music and camping, and you've made his dream days come true.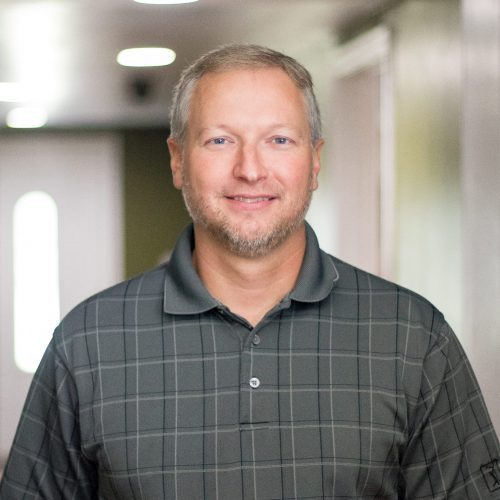 Bart has worked in the Transportation Industry in a variety of roles. Receiving, Extended Coverage, Driver Manager, Extended Coverage Manger, Planning & Logistics and as a Dispatcher. As a dispatcher he sees the ins and outs of how things go for the drivers and he sees good things at Menke! The miles are consistent and driver pay is on the high side for the industry. Maintenance is a priority. He feels lucky to be a part of a small company that knows every driver. When he isn't working, you can find Bart with his wife and three kids. Either running kids around to baseball, school or church events, or working on home improvement projects. He enjoys billiards and board games, and has taken on the impressive task of teaching his 8 and 10 year old how to play Euchre.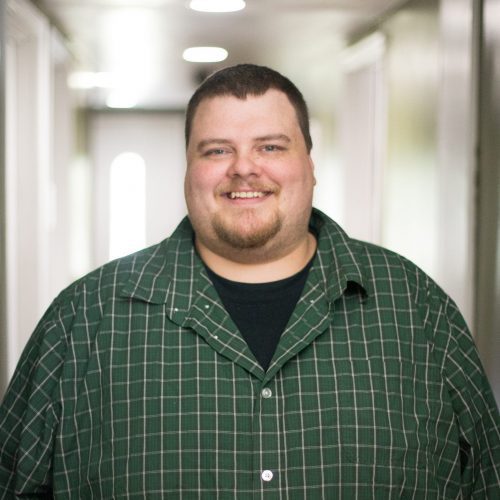 Josh Polson has been with Menke for about 5 years, but has over a decade of experience in the Transportation Industry. As Customer Service Manager, he is responsible for taking care of all customer needs. Need a quote? Scheduling a shipment? You'll talk to Josh. He handles our appointments and follows up on all service as well. He makes keeping people happy look like a breeze. He is proud of being a part of a small company that knows every driver and builds strong relationships built on integrity with their customers. When Josh isn't making customers happy, or cracking jokes in the office, he likes to spend his time outdoors either camping or fishing, or indoors playing video games.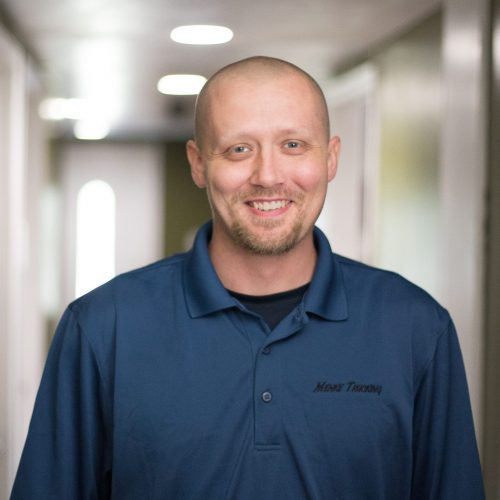 Brad speaks highly of his experience working with Menke, even though the other staff jokes that he is just keeping the seat warm! As Backhaul Specialist, he is responsible for generating revenue and profit growth by filling empty miles and increasing the utilization of the Menke fleet. He works with the operators to identify empty freight lanes and excess equipment capacity. In other words, he makes sure that there aren't a bunch of empty trucks out on the road on their way back home from their stops, but that they are still making money on their return trips! When he isn't helping the company save money, Brad is a family guy with 2 kids, plus he is raising his 2 nieces. He enjoys playing and watching basketball and is an IU fan.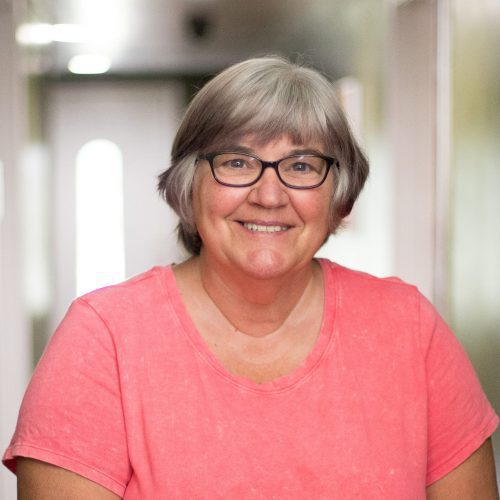 Trudi has had a unique experience, first as a successful owner of a construction company for 25 years, before becoming a truck driver. She drove for 11 years, 3 of which were for Menke. She loved the equipment, the office staff and believed in the leadership. Due to a medical concern, she had to come out of the rig. A great disappointment was made better though about a month later when she got the call from Craig asking for her to join their office staff! For Trudi, this is a dream job, working for an awesome company, with great people, and for a leader who is above most. Menke thrives because of its genuine care for customers, workers and drivers alike. It's fulfilling to see your work making others lives better.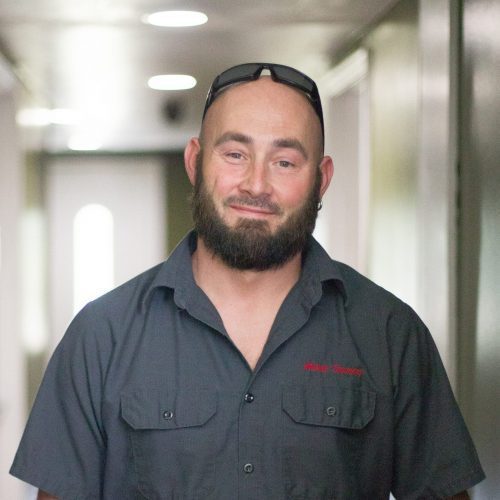 Curtis heads up the Menke maintenance team. He's in charge of ensuring that all of Menke's state of the art equipment is in its top condition in order to meet and exceed Menke's performance objectives. He works hard to reduce maintenance operating costs, focuses on preventative maintenance, improves the vehicles uptime and makes sure that all trucks are safe for their drivers. Curtis knows all the drivers and works alongside them to make sure they have what they need to get back on the road as quickly as possible. Curtis professional handling of Menke's fleet enhances the experience of all of our drivers.
SAFETY

FIRST AND ALWAYS
We have a responsibility to our associates, customers, & community to operate safely.
INTEGRITY

IN EVERY ACTION
We do what we say. We conduct our business with the highest level of ethical standards.
RESPECT

FOR ALL
We embrace diversity of thought, experience, and background, treating all with dignity.
EXCELLENCE

IN WHAT WE DO
We deliver a superior experience through our relentless passion to innovate & advance.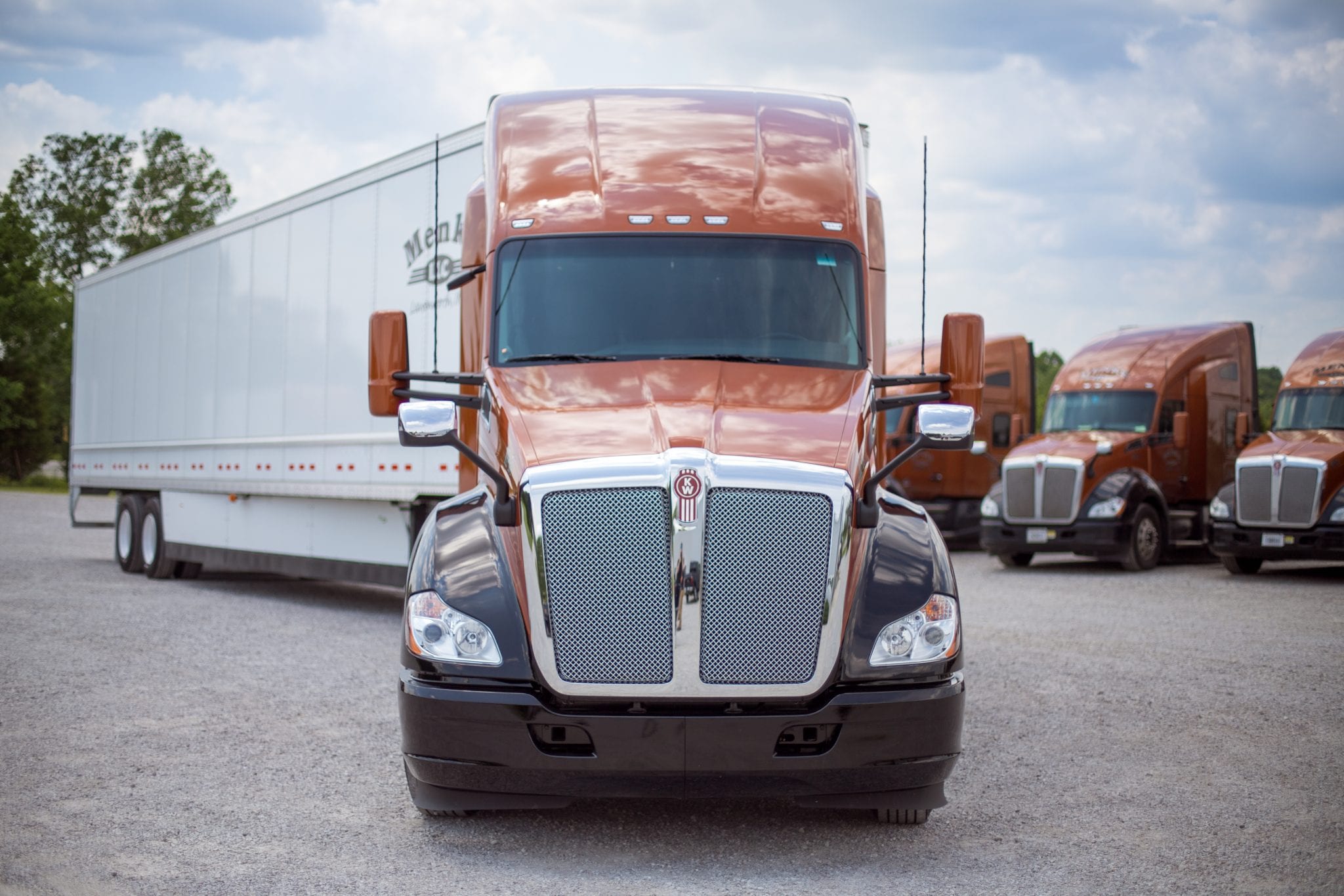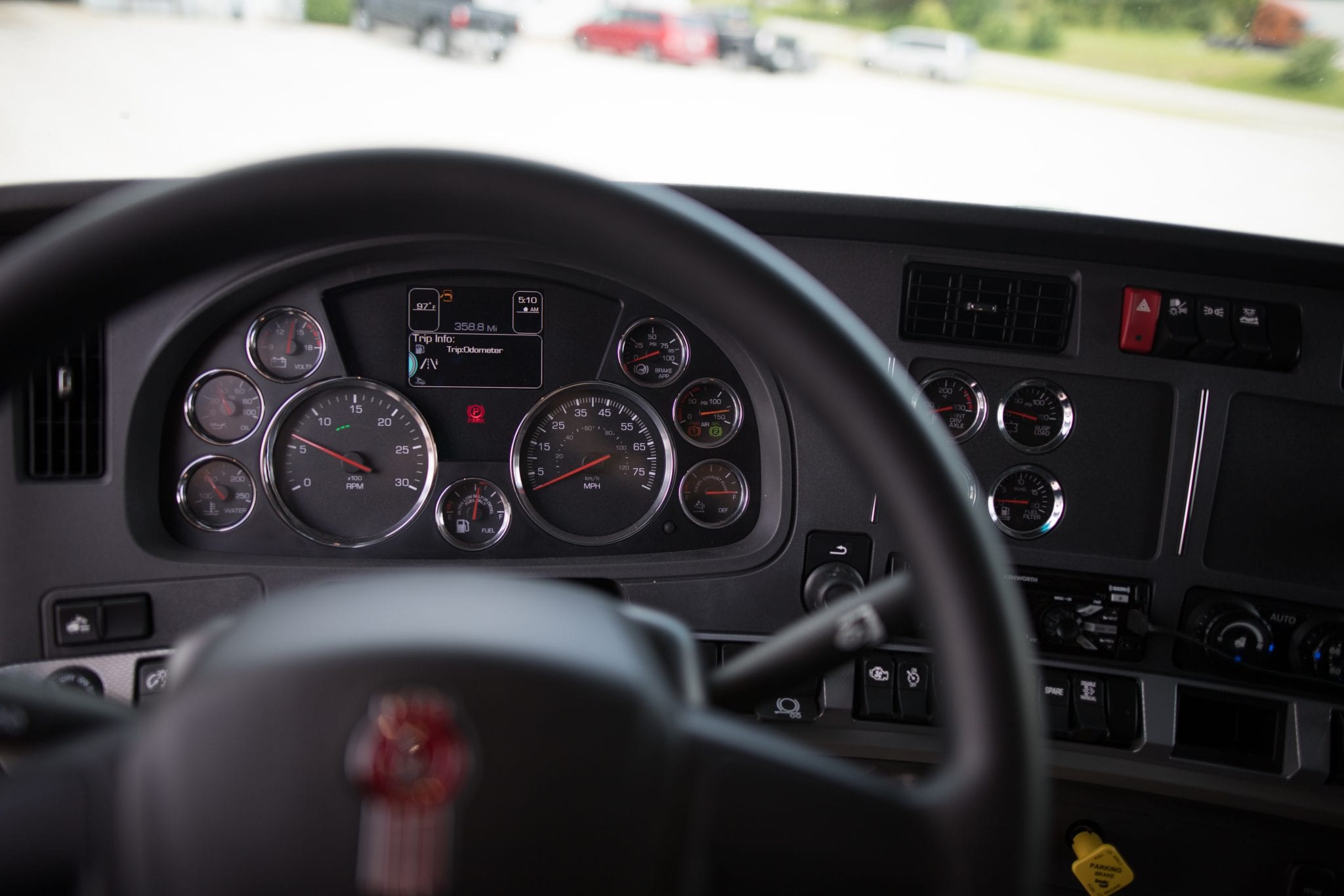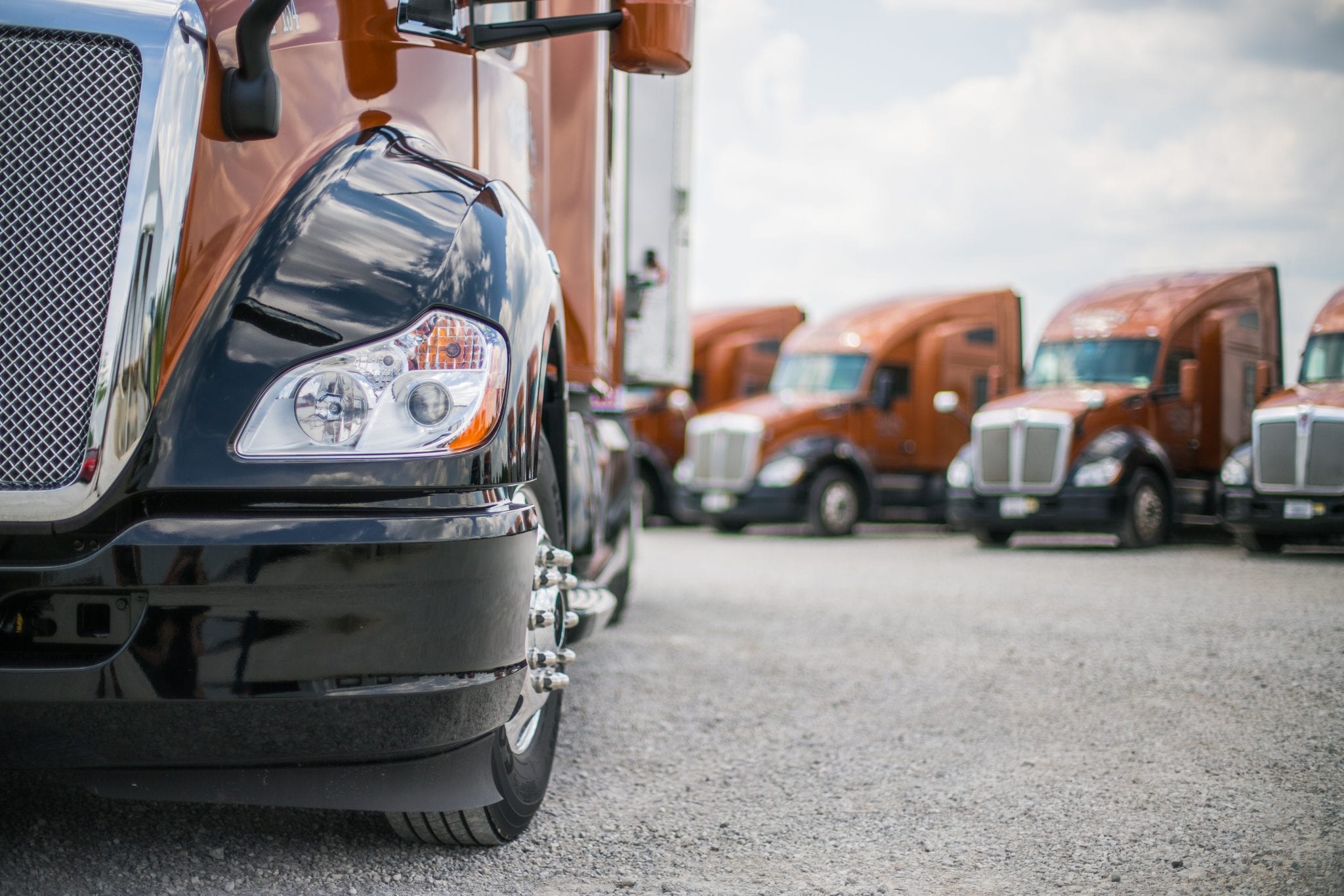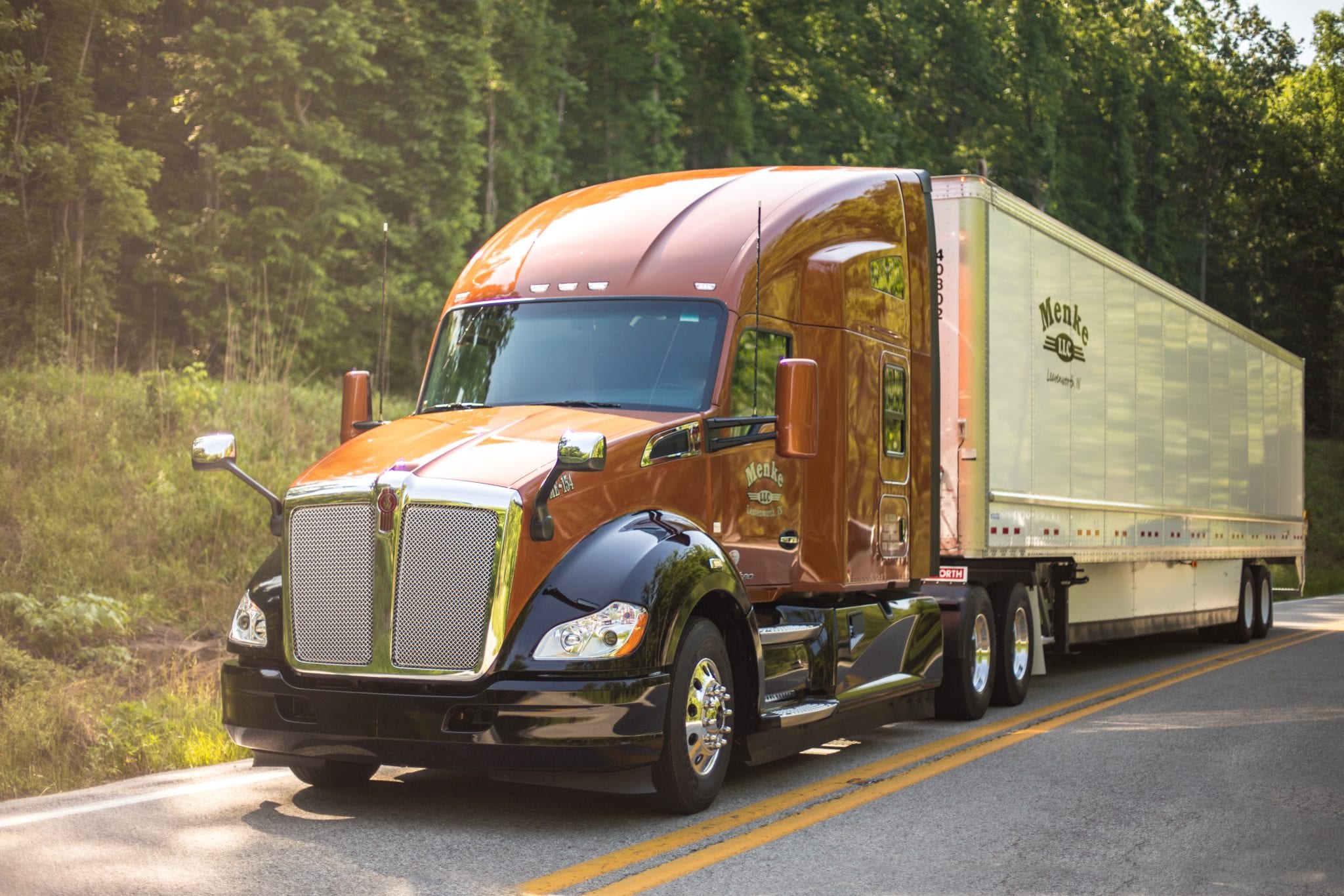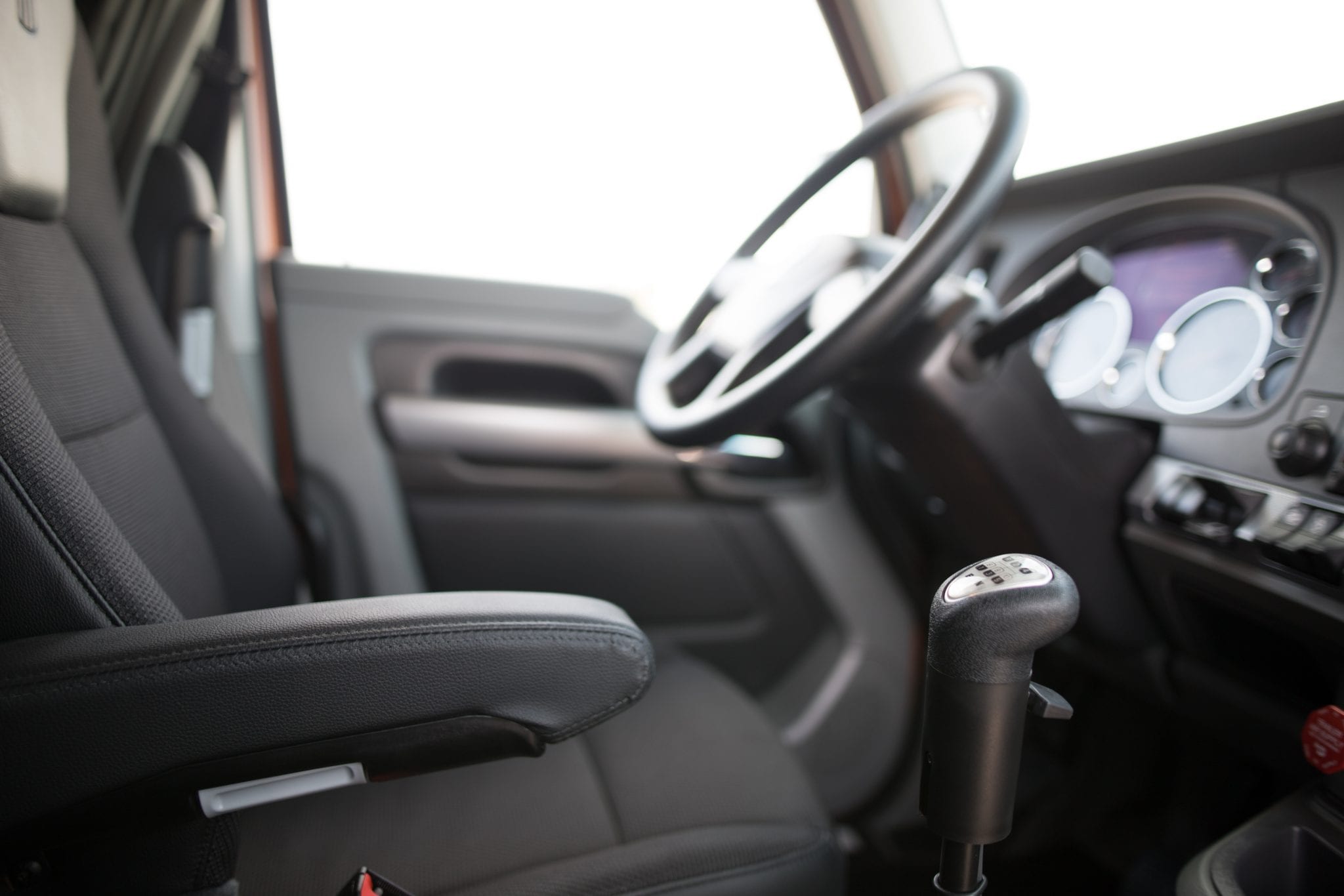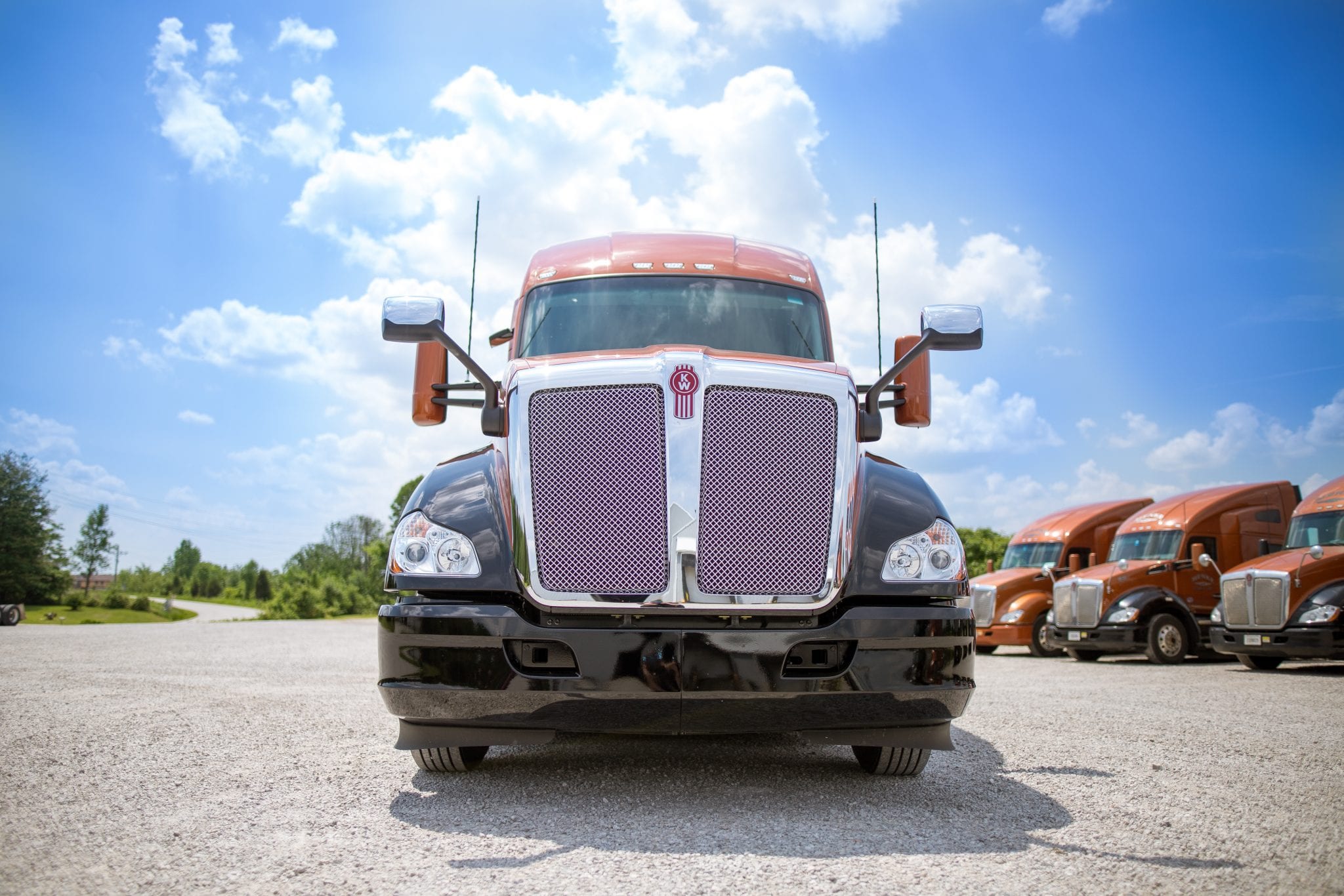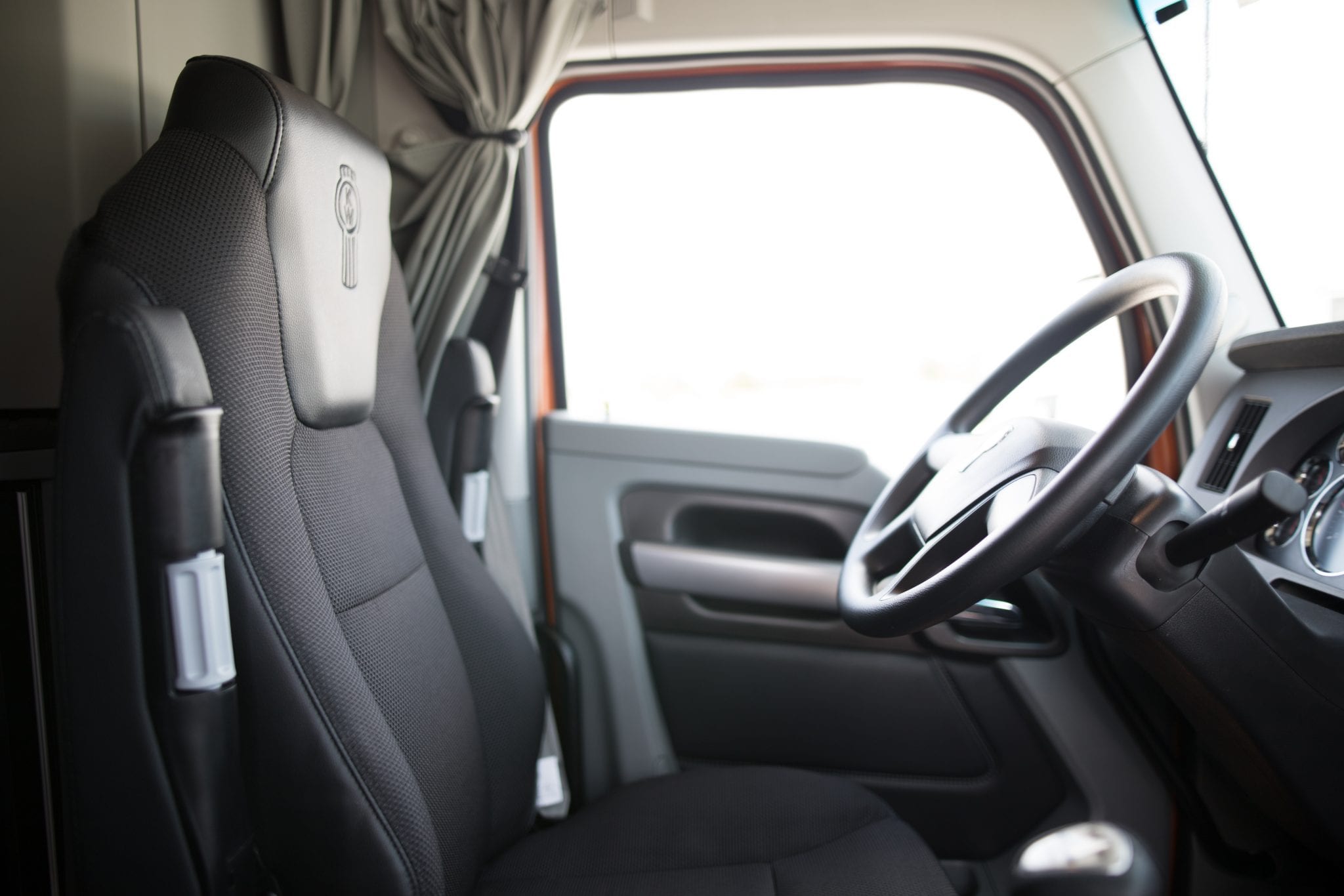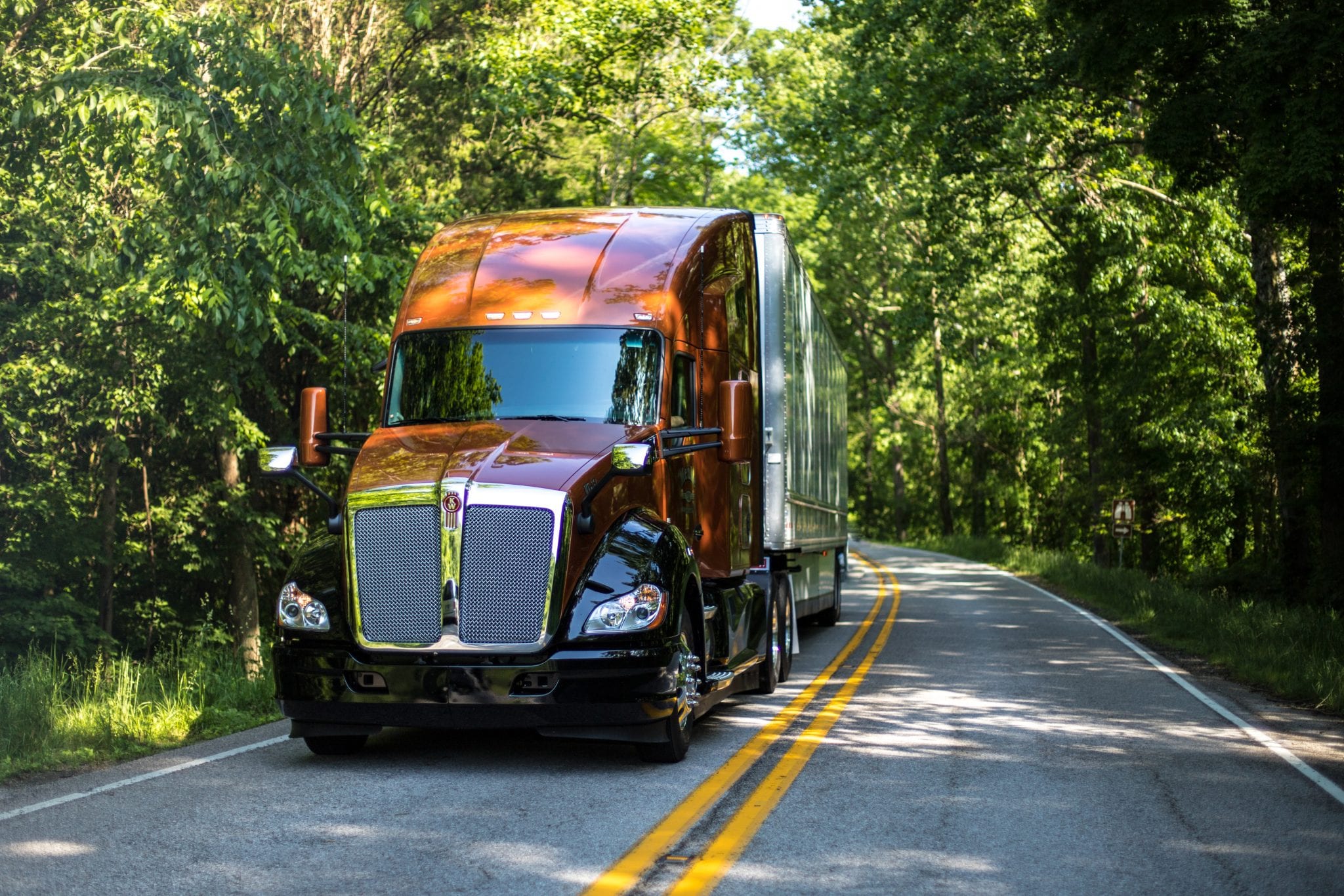 BOLD. INTELLIGENT. PRODUCTIVE. REWARDING.
As beautiful as this truck is, it's even more satisfying to drive.
Say goodbye to the days of 10-speed manuals, CB radios, bumpy rides and too hot or too cold temperatures while you sleep on an uncomfortable mattress. Our Kenworth T680 is The Driver's Truck. Where groundbreaking technology and true ergonomic comfort elevate the driving experience. Where space, elegant design, fine craftsmanship and an abundance of luxury details define the environment.
Where drivers can feel completely at home wherever the road might take them. Our driver's are a part of our family. We strive to do everything we can to make their lives easier, and more comfortable. Providing them with the most elite truck on the market is a no-brainer. We are proud to offer the Kenworth T680, designed by drivers, for our drivers.